-Leggings-
Ok, honesty time. I hate when people wear legging, because leggings aren't pants. But I'm guilty! I've been wearing leggings far too often. They're just to comfy! I need to buy some more long sweaters so I can wear them and hopefully look stylish as well.
picture courtesy of Pinterest
-The Fault in Our Stars-
I just read it for the first time (I know!!!) and wow! CRAZY good book! I'm sure all of you have read it, so I shouldn't be too concerned with spoilers -- but just in case, I won't say anything about it! Other than I highly recommend ;)
-The Bling Ring-
...have I said this before? I don't even know why I love it so much. I tell my friends that I love it and they look at me like I have 6 eyes. Do you love it?? Every time I watch it, I find myself looking at Chanel bags online afterwards.
-LUSH-
I'll talk about this more in my 'Favorites' post, but I wanted to put it here because I'm BEYOND obsessed with it. It's so amazing and you should check back to see what I write about it later ;)
-Lily Allen-
I know, I know... old news! I can't believe 'LDN' came out in 2006! But seriously she's my jam. She's the kind of music I want to play with the windows down on a fresh spring day with a group of my girlfriends. Feel me? Right now '22' is my favorite! (Woah, so 2008!)
-McDonalds coffee-
Dunkin' Donuts has my favorite coffee and honestly I like the food at Starbucks better than the coffee (sorry!), but a $1 large coffee? Yes please! I've been overdoing it on the McCafe lately.
-Online Shopping-
I finally got a debit card and oh boy. I can't stop! I mean it's not too too hard because I really don't like paying the shipping, but for places like UO or Nordstrom it's nice since I don't live super close to any. And of course Etsy and Amazon!
-The Olympics!-
Obviously! This is probably the biggest one that I'm obsessed with right now. I've literally watched nothing but the Olympics (and American Idol). I never want it to end!!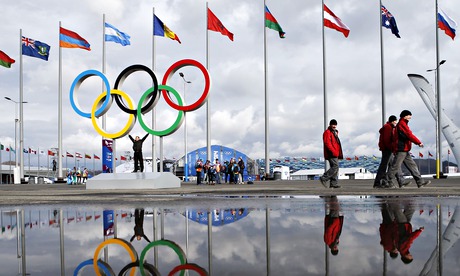 Plus seeing Mark McMorris can't hurt ;)
**
What have you been obsessed with lately? Link back to me!